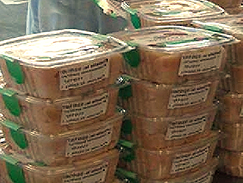 Fresh Sea Scallops
Fresh Scallops are packed in plastic containers and are shipped on ice. The shelf life is 12 days from production date.
Pack Sizes – 1 kg/container
Other sizes available upon request
---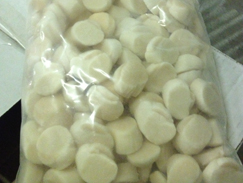 IQF Sea Scallops
IQF Scallops are sometimes frozen at sea, but mostly frozen on land in production plants.
​Pack Sizes
- 1 kg/bag – 10 bags/carton
- 5 kg/bag – 6 bags/carton
---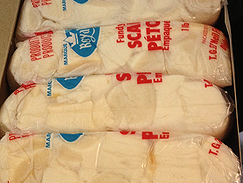 Bulk Frozen Sea Scallops
Fresh Frozen bulk pack. These packs are great for the price conscious buyer. They are packed with the same quality as the IQF pack, but require the end user to thaw 1 bag at a time.
Pack Sizes
- 454g x 5 bags = 2.27kg/carton, 11.35kg/master
---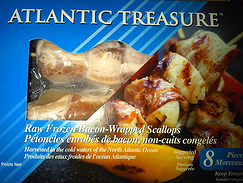 Retail Pack – Bacon-Wrapped Scallops
Made with the consumer in mind, these bacon wrapped scallops are ready for the grill. Continuing with ATL's quality, they are only made with All Natural, no chemicals added scallops.
8 Scallops on two skewers, already wrapped in bacon.
Please inquire for details​